Solutions engineer James Lynch joins sales team in California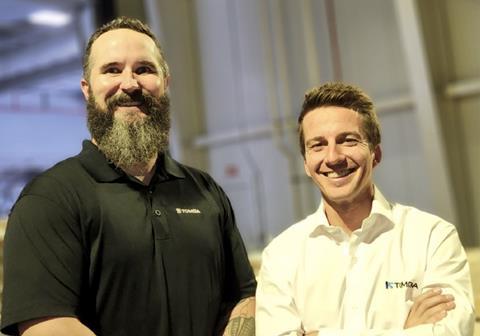 Tomra Food has appointed James Lynch as area sales manager for citrus in California.
Lynch moves into the role after five years as a solutions engineer with the company. He will work closely with Tomra Food's other area sales manager for citrus in California, Simon Rhyner.
"James's can-do attitude, relentless work ethic, and desire to put the customer first have rightly earned him the opportunity to take on this new challenge," said Clinton Jeffries, Tomra Food's global category director for citrus. "His understanding of packhouses in general, and specifically citrus and stonefruit line design, will bring immediate value to customers as he works closely with them on new projects and optimization of existing installs."
Lynch said he was excited by the new role.
"Clinton and Simon have set the bar for customer support in our area, and I look forward to delivering that same quality of engagement," Lynch explained. "As an engineer, I spent many hours in packhouses and worked on various layouts for citrus and stone fruit customers.
"With this technical background, I will be able to help customers in my new role. Tomra Food sees its relationships with customers as a collaborative process - we want them to be heard and part of the design process."
Citrus challenges
In California alone, Tomra Food typically installs up to 200 new lanes at citrus packhouses annually.
The company's integrated post-harvest solutions are also widely used by citrus packhouses in Australia, South Africa, South America, and Spain
Jeffries said Tomra's citrus customers face big challenges around water resources and labour issues, and are under pressure to deliver high quantities with high quality.
"Tomra's sharp focus on citrus can help packers maximize yield, lower costs and waste streams, and profitably feed the world," Jeffries explained.
"To support our customers, we have a fantastic new purpose-built facility in Visalia, California, in the heart of the Central Valley's citrus and stone fruit area. Here we keep a huge inventory of spare parts, run equipment demonstrations, train customers to get the best from their equipment, and help keep customers' lines running day and night with our customer care center and field service teams."