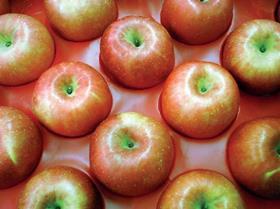 China's apple production volumes will jump this year on the back of a higher year in the production cycle, with yields of fresh pears and table grapes also expected to increase as a result of better returns compared with other fruits.
That is the verdict of the United States Department of Agriculture (USDA), which has released its latest update on Chinese deciduous fruit for marketing year (MY) 2008.
Apple volumes are forecast to reach 28.5m tonnes for the year, up 15 per cent on the previous year, with acreage increasing by one per cent to 1.98m ha.
Exports are expected to drop to 870,000 tonnes, down 15 per cent due to the global economic slowdown, the report said. Key export markets for Chinese apples are Russia (206,098 tonnes in 2007), Indonesia (111,011 tonnes) and the Philippines (79,369 tonnes).
Pear production will hit 13m tonnes during MY 2008, representing growth of 1 per cent on last year's total of 12.8m tonnes. Exports are pegged at 450,000 tonnes, the report said, up 7 per cent as a result of Asian demand.
Grape volumes will jump 5 per cent to 7m tonnes during the period, the USDA said, as a result of increased acreage (up to 460,000ha in 2008). 72,000 tonnes are forecast to go for export, with Russia, Vietnam, Hong Kong and Pakistan the leading importers in 2007.