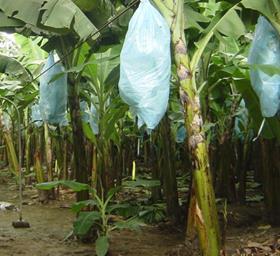 Bilateral trade agreements are vital to the development of new markets for Philippine bananas, the country's main industry body has said.
Stephen Antig of the Pilipino Banana Growers and Exporters Association told the Manila Standard a number of countries had expressed interest in importing bananas from the Philippines but without trade agreements it was not feasible.
"There are a lot of queries. But until such a time that we have effective bilaterals with these countries, we cannot export. We are asking the government to speed up the process," Antig said.
He said Kazakhstan, Yugoslavia and Taiwan were amongst the countries that had expressed an interest in importing Philippine bananas.
Currently banana growers and exporters are under pressure to find new markets after China introduced a 100 per cent inspection rate on banana imports from the Philippines. As a result exports to China - previously the Philippines' second-largest market behind Japan – have collapsed.