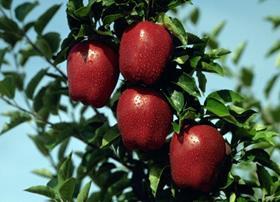 A dramatic increase in the volume of imported apples in Vietnam is pushing down prices for the commodity and has led to a shortage of storage space.
Reacting to continued growth in the Vietnamese market, coupled with the rising cost of Chinese apples and growing food safety concerns over produce from that country, Washington apple exporters have dramatically increased the volume of fruit sent to the rapidly developing Asian nation.
"There is such a large volume of US apples and citrus in the Ho Chi Minh City wholesale market that we are forced to lower our prices," a spokesperson for Nam Cham Import and Export Trading Company told Fruitnet.com.
Because of the influx of apples some importers were struggling to find warehouse space to store fruit, she added.
As of the second week of June Washington apple imports totalled 529,809 cartons, up 75 per cent on the 302,662 cartons imported over the same period in 2010.
Imports spiked significantly during May and the start of June with the country bringing in 59,411 cartons of Washington apples during May compared to just 11,645 cartons over the corresponding period in 2010.
The glut in the market at present has also affected sales from other major supply nations, such as New Zealand and South Africa.
Oversupply has also become a problem in the citrus market with the US this year sending increased volumes and containers are still en route to the country. This is holding up the South African citrus deal and importers spoken to by Fruitnet.com have said they would not be ready to take any fruit from that country for another three weeks.
"Vietnam is a new citrus market for us and we were hoping to build it up with some of the first navels from this season," said Rutger van Wulfen of South African exporter SAFE. "Due to the flooded wholesale market we will have to delay this for a few weeks."
Harvesting of domestic tropical fruits this year has been delayed, which is also putting pressure on the market. It is believed normal trading conditions will not resume until August at the earliest.