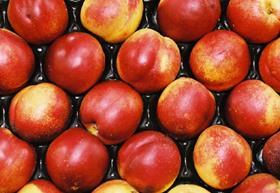 Californian nectarines have gained access to China after receiving approval from the General Administration of Customs of the People's Republic of China (GACC) on 4 March.
The relevant Phytosanitary protocol states that only nectarines grown in the Californian production areas of Fresno, Tulare, Kern, Kings and Madera may be exported to China.
The fruit must also come from approved orchards and packing plants, and growers must implement appropriate pest controls.
Additionally, the USDA is required to establish a traceability system for nectarine orchards and packhouses in order to accurately trace the origin of exported products should they not meet the protocol.
WhileCanada and Mexico are the main international markets for US nectarines, some of its export volume does make its way to Asia via Taiwan.
According to USDA data, between 2013 and 2017 California averaged 13,400 tonnes in annual peach and nectarine exports to Taiwan.