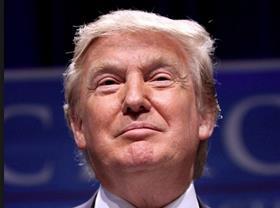 Vietnam has committed to purchasing US$3bn of US farm products, including fruit, in an attempt to head off potential tariff increases.
According to a report from Bloomberg, Vietnamese companies signed 18 agreements with American producers to buy said products in the next two to three years.
The pledge is aimed at addressing US concerns about its trade deficit with the Asian country (US$55.8bn in 2019 according to the US Census), in 2019 US President Donald Trump called Vietnam "almost the single worst abuser of everybody" in regard to trade.
Nguyen Do Anh Tuan, spokesperson of Vietnam's agriculture ministry, told Bloomberg Vietnam was consistently working with the US to expand cooperation.
"We see a lot of room to increase purchases from America, and that will significantly help narrow our trade gap with the US. Our demand for American farming products is very high," Tuan said.
"We will have regular meetings with these Vietnamese companies to give them timely support in implementing the signed MOUs. We also want to buy more high-tech equipment from the US to make more value-added farm products in the future."
Robert Lighthizer, US trade representative, said in written responses to questions from the Senate Finance Committee in 2019 that US businesses faced a host of unfair trade barriers in Vietnam.
'The US has been clear with Vietnam that it has to take action to reduce the unsustainable trade deficit, including by expanding its imports of goods from the US and by resolving market access restrictions related to goods, services, agricultural products, and intellectual property.'
Tuan said Vietnam has been working to address these concerns.
"We will work on changes in some relevant regulations to make it easier for American companies to sell more in Vietnam," Tuan said.
"We are trying to create opportunities for businesses of the two countries to boost trade exchange in a fair manner. This will surely help the bilateral relations between Vietnam and the US."