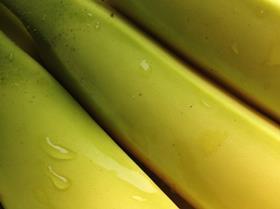 Lotte Mart has stocked Vietnamese bananas in its Korean stores for the first time as Vietnam looks to boost its banana exports.
According to a report from the Vietnam News Agency, the first bananas were introduced at an event held by Lotte Mart and the Vietnamese Embassy in Seoul on 16 June.
Vietnam has been exporting bananas to Korea since 2014 but only in small volumes, this marks the first time the fruit has been sold at retailers across the country. Lotte Mart is expected to import about 1,600 tonnes of bananaannually for sale at 81 hypermarkets Korea.
This development mirrors a recent growth in banana exports to Korea, in 2015 Vietnam exported 180 tonnes, while in 2019 it exported6,685tonnes. However, according to the report this only accounts for 1.4 per cent of Korean banana imports
The growth can be attributed to further coordination between Vietnamese and Korean businesses and trade offices as well as improved banana production in Vietnam.
The Vietnamese Embassy is set to continue working closely with Lotte Mart and other distributors to boost banana exports to Korea.
Asiafruit is now available to read on your phone or tablet via our new app. Download it today via theApp StoreorGoogle Playand receive a two-week free trial along with access to previous editions.