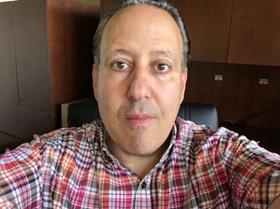 Californian grape producer Pretty Lady Vineyards has appointed Vince Gambero as its new sales manager.
Gambero will be responsible for building a marketing plan; daily and seasonal forecasting of both volume and pricing; and researching, retaining, and solidifying new opportunities in the marketplace.
While Gambero has worked primarily with grapes in his 30-year career, he also has experience in stonefruit, citrus, kiwifruit, and cherries. He cited co-owners Nick and Peter Dulcich's commitment and dedication to the grape industry as a driver for his decision to join their team.
"Their passion is exemplified by their farming practices as well as Pretty Lady Vineyards' state-of-the-art facility and second-to-none grape shed pack line," Gambero explained.
Pretty Lady Vineyards recently underlined its commitment to food safety and sustainability through the launch of innovative top seal packaging.
"This packaging provides an extra layer of reassurance throughout the supply chain; consumers can rest easy knowing that if the seal is intact, nothing has touched their grapes that shouldn't have," the company said in a release.
"Pretty Lady Vineyards' packaging is also a great option for sustainability-minded consumers: the trays are 100 per cent recyclable."