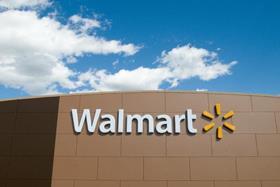 Indian online retailer Flipkart and its major stakeholder Walmart have announced a joint investment in fresh produce supply chain startup, Ninjakart.
Ninjacart connects fruit and vegetable growers directly with retailers and restaurants using a technology-integrated supply chain.
The new partnership between the three companies aims to ensure better access to high-quality fresh produce for more retailers and consumers across India while also creating economic opportunities for growers.
Partnering with Ninjacart is set to help Walmart and Flipkart strengthen direct sourcing of fresh produce for Walmart India's Best Price B2B cash-and-carry stores and Flipkart's online grocery business Supermart.
The investment will also support Ninjacart to expand its customer base, reach new cities and gain exposure to global best practice to enhance the efficiency of the local fresh produce ecosystem.
Nijacart currently connects growers to retailers via a network of more than 200 collection centers and 1,200 warehouses across India.
It moves over 1,400 tonnes of fresh produce per day, having doubled its volumes in the last four months.
Ninjacart works with growers to ensure a reliable supply of produce that aligns with market need. It also provides data-driven recommendations on what crops to grow and communicates pre-harvest price and demand and pricing information to help create clarity around grower earnings.
Krish Iyer, president and chief executive of WalmartIndiasaid, Ninjacart's focus on direct-from-farm sourcing resonates with Walmart's commitment to supporting Indian growers.
"We are working towards our commitment of sourcing 25 per cent of produce in our Best Price cash-and-carry stores directly from farmers by 2023," Iyer said.
"This would help accelerate market access for them and reduce transportation costs."
Thirukumaran Nagarajan, chief executive and co-founder of Ninjacart,said the company was excited about the potential of the new partnership.
"Ninjacart wants to make food safer and more accessible, while ensuring a fair price for everyone involved," Nagarajan said.
"With their (Flipkart and Walmart) support, we see new possibilities to improve the lives of our farmers, retailers and restaurant partners."