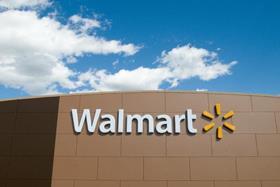 Flipkart has raised US$1.2bn in its latest equity round, an investment headed by the e-commerce company's majority owner Walmart.
The funds will be used to support Flipkart's ongoing efforts to develop India's e-commerce marketplace as the country emerges from the Covid-19 pandemic.
Kalyan Krishnamurthy, chief executive of Flipkart, said since Walmart's initial investment in the company, Flipkart has been able to significantly expand through new technology, partnerships and services, including an investment in fresh produce supply chain start-up Ninjacart.
'We're grateful for the strong backing of our shareholders as we continue to build our platform and serve the growing needs of Indian consumers during these challenging times,' said Krishnamurthy.
"We will continue innovating to bring the next 200m Indian shoppers online.'
Judith McKenna, president and chief executive of Walmart International, said Flipkart's progress will contribute India's digital transformation.
'Flipkart continues to leverage its culture of innovation to accelerate growth and enable millions of customers, sellers, merchants and small businesses to prosper and be a part of India's digital transformation,' said McKenna.
'Kalyan and team have a clear vision and are relentlessly focused on giving Indians frictionless choice in how they shop and sell online," she added.
"We're excited to see what the future holds as they continue their journey to become India's most trusted e-commerce marketplace.'