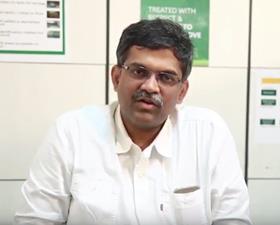 Indian agri-commerce companyWayCool Foods has finalised its US$7.5m investment in SVAgri(SiddhiVinayakAgriProcessing).
The deal has been over six months in making, with WayCool initiating the process in July 2021.
SVAgriis one of India's largest fully integrated players in the potato supply chain. It has a joint venture in place with Netherlands-based Agrico, one of world's largest potato seed companies.
"Our investment into SV Agri is in line with our overall strategy to bring product specific value chains onto our platform, and unlock significant value through the same," said Karthik Jayaraman, managing director of WayCool Foods.
"SVAgrihas expertise in growing and providing high quality potato seed tubers, best in class storage solutions, and top of the line engineering solutions for value added products. WayCool will bring its technology platform, reach and distribution capability."
The move fits with WayCool's recently announced growth plan, which will see the company invest over US$100m in technology, product development, facility expansion, and new company acquisitions over the next four years.
Focusing on food development and distribution, WayCool leverages innovative technology to scale and operate a supply chain that stretches "from soil to sale."
Jayaraman said SVAgriwas an attractive investment opportunity, given India's growing demand for potatoes over the last few decades.
"India's daily average consumption of potatoes is 1.25 lakh (125,000) tonnes per day and is growing at a steady pace, making it the fourthlargest food crop in the country".added Mr Jayaraman.
Hemant Gaur, co-founderof SVAgri,said his company was proud to partner with WayCool.
"SVAgrihas been introducing a wide variety of potatoes into the market," Jayaraman explained. "We willfurther expand existing storage solutions while also gaining access to WayCool's strong network across India and international markets.
"The synergy will help in creation of value in the supply chain: with potato varieties, superior storage technology, and the ability to process potato into value added products, and scale up rapidly."