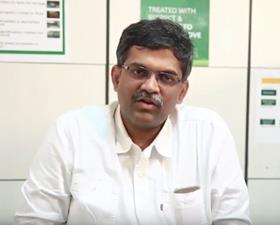 On the sixth anniversary of its founding WayCool Foods announced it has passed Rs1,000 crore (US$134m) in annual recurring revenue (ARR).
Karthik Jayaraman, chief executive co-founder of WayCool, welcomed the Indian agri-commerce company's latest milestone which had come after a strong 12 months.
"We have achieved many milestones this year despite the challenges, and have crossed an ARR of Rs1,000 crore in June," said Jayaraman.
"This represents four times more growth the same time last year and puts us on track to achieving our annual revenue goals. We have also increased our customer base by four times in the last year."
Jayaraman said WayCool plans to continue its growth trajectory and expand its sales footprint into Western India and the Middle East.
"Over the next few years, we plan to further invest in, and leverage deep tech and automation to enhance our efficiency," said Jayaraman
"Entering Western India, specifically Maharashtra, is a logical next step since we already soure from Maharashtra and have one of our strongest bases there. Separately, the Middle East has had deep relationships with India for millennia and is keen to build food security. India is the natural partner for the Middle East in this quest."
WayCool's strong sourcing networks combined with its technology-integrated supply chain puts the company in a good position to fulfil the region's requirements, according to Jayaraman. Additionally, the large Indian diaspora in the region creates a natural market for WayCool.
Jayaraman said the company also has plans to further develop the technology that has been driving supply chain improvements.
"Our focus will be on further expanding our technology in automated grading and sorting, as well as robotised material handling," said Jayaraman.
"We will also be investing in highly automated dry grocery warehouses to dramatically improve pick accuracy, pick velocity and productivity in the dry grocery supply chain as well.'