Growth in consumer demand can grow significantly, says supplier, whose joint venture with Sam Agri could see new ripening centres open across the country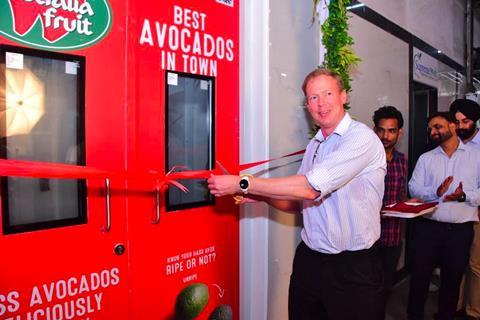 Multinational avocado supplier Westfalia has opened its first avocado ripening centre in India, a market it describes as "exciting" and packed with potential.
The new facility is located close to the APMC produce market in Navi Mumbai, and apparently allows the company to supply avocados that are ready to eat to consumers in Mumbai and neighbouring areas.
Westfalia Fruit India says it has already established itself as the market leader in India and the country's largest importer of avocados.
Since it was established in 2022, it has already supplied over 1,000 tonnes of imported avocados to India, and has also started to build up domestic supply.
This year, in fact, sees the first commercial harvest of Indian-grown Hass avocados. Over the next few years, Westfalia expects over 500 acres of Hass plantations in southern India to come into production, something which should enable it to offer consistent, year-round availability.
"This ripening facility will be a milestone in India and will change the way avocados are marketed and consumed," commented group director Zac Bard at an official opening ceremony attended by distributors, wholesalers and retailers.
According to Bard, avocado ripeness has been a challenge for both retailers and consumers in India. In fact, many consumers remain unsure about when the perfect time is to eat an avocado.
"Retailers also at times are unaware how to differently handle Hass avocados at different stages of their ripeness," he added. "Our perfectly ripened avocados will look to address this gap in the market."
Westfalia's ripe and ready-to-eat avocados will be available in special punnets, which will be used to denote consistent quality and ripeness.
GVK Naidu, director at Westfalia Fruit India and managing director of joint venture partner Sam Agri, revealed that other ripening centres would be opened soon in other parts of the country.
"Westfalia Fruit India is excellently placed to offer avocados consistently from multiple origins all year round," he commented. "This ripening facility in Mumbai is just the start and in the coming months, we will have similar facilities in other major metros of the country."