Victory in Uber Eats' restaurant awards will allow expansion for innovative salad bar concept
The Salad Project has been voted the top restaurant in the UK & Ireland as part of Uber Eats' inaugural UK & Ireland Restaurant of the Year Awards.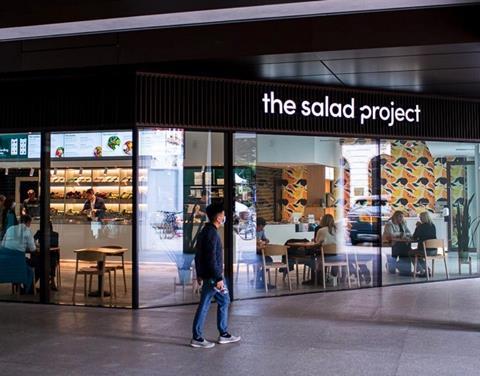 At an awards ceremony this week, The Salad Project was unveiled as the winner, receiving £100,000 to build and expand the business.
Following several rounds of public voting, The Salad Project took part in a judging day among the other eight finalists from across the UK and Ireland, where they prepared some of their signature dishes for the judging panel.
The Salad Project, based in Spitalfields, London, is described as a quality salad bar that combines "a great restaurant crammed into a grab-and-go".
The company's James Dare said: "We are absolutely overjoyed to be announced as the winner of the Uber Eats Restaurant of the Year Awards. The process has been so exciting from start to finish and it has been incredible to take part alongside the other finalists and see the range of food on offer.
"We are due to open another branch in Bank in the near future, so this investment from Uber Eats will go a long way toward helping make that a success and will also help us to continue our mission to open additional restaurants".
Dame Prue Leith, cook, restaurateur, TV presenter and author, said: "I was hugely impressed by all the finalists, and by the food they served on the judging day. That from The Salad Project was particularly imaginative, colourful and delicious. I'm delighted to hear of their ambition to open additional restaurants. Their menu is fresh, full of flavour, healthy and extremely varied. There's something for everyone on there."