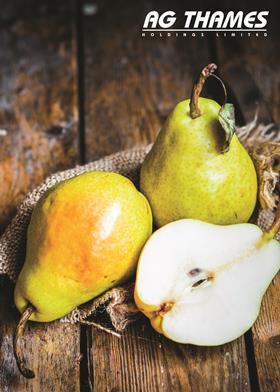 AG Thames has completed a major restructuring in response to changing retail procurement strategies.
The fresh fruit supplier said the move had created a smaller, more agile group focused around its Fruit Logic business, with a low cost base and the ability to compete more effectively.
Fruit Logic is described as a trusted service provision expert in fresh fruit based near Dartford, working with major UK retailers and their overseas fruit growers to "deliver a seamless and efficient supply chain solution." The company said its location is ideal forboth Northern and Southern Hemisphere arrivals, and strategic niche procurement activities.
"Supported by an experienced management team and working in a well-equipped facility, it can produce service-provision solutions for a wide range of fruit products," the company explained.
The restructuring was confirmed as AG Thames revealed its 2019 financials, with turnover from continuing operations coming in at £109 million, a fall of 27 per cent. Restructuring and other one-off costs were £5.6m, resulting in a group loss before tax for the year of £6.5m.
Nevertheless, AG Thames stressed it has a strong balance sheet with little debt, which it said enabled it to invest and take proactive decisions using its own resources.
Turnover in its Chingford Fruit subsidiary fell to £42m, which it put down to the company's transformation from importer to Fruit Logic service provider, as well as the loss of its legacy sales as an importer. It suffered an operating loss due to set up of the new model and restructuring costs.
The group's Soloberry soft fruit businesses also reported a reduction in sales to £67m and an operating loss, driven by difficult trading conditions and office consolidation. It will continue to focus on the pan-European development of its EarlyBluelicensed blueberry variety, it said.
Leon Aichen, AG Thames chairman, acknowledged that the group had undergone a fundamental change in its size and shape over the last three years as it has responded to major changes in the sector. "I believe that the successful completion of our restructuring has been a necessary reaction and the group is now well placed for its future as a progressive, agile and efficient fresh fruit service provider and in the commercial development of soft fruit varieties," he said.