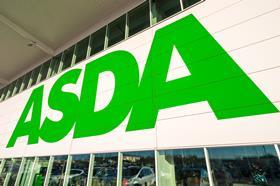 GMB, the union for Asda workers, has accused the supermarket giant of forcing almost 150,000 retail workers to accept pay below the industry average.
In a press release, GMB said Asda on Tuesday (8 February) imposed a below inflation pay increase of 3.25 per cent on workers, meaning they will earn £9.66 per hour from April, while most other supermarkets pay more than £10 an hour for retail staff.
Nadine Houghton, GMB National Officer, said: "Asda bosses are forcing retail workers to accept pay well below the industry average.The worst cost of living crisis in decades has seen them forced to use payday lenders and foodbanks while their mental health suffers. Asda bosses should do better by their hardworking staff who kept the country fed throughout the pandemic.'
However, in its statement, Asdaconfirmed new rates for its hourly paid store colleagues which will see them receive an increase of 7.35 per cent over the next two years.
The retailer said that from 1 April, colleague pay will indeed increase by 3.25 per cent to £9.66 per hour (London rate £10.83) and in 2023 it will rise a further 4.1 per cent to £10.06 per hour.
It added that Asda remains the only supermarket to pay all store colleagues a bonus, worth several hundred pounds each year on average.

In addition, Asda colleagues receive a comprehensive benefits package including company pension, 10 per cent discount, and extensive development opportunities – since 2018 over 1,600 Asda colleagues have completed an apprenticeship programme, giving them skills to enhance their career.

Hayley Tatum, chief people office at Asda, said: "We value the great job our store colleagues do serving customers every day and reflecting this we are increasing their hourly pay rates by 7.35 per cent over the next two years. We remain the only supermarket to pay all store colleagues a bonus, worth several hundred pounds a year on average, as part of a comprehensive benefits package."