Seminis, BASF, Hazera, HM Clause, Elsoms/Bejo and Agriseeds will all be showcasing varieties at the event in Scotland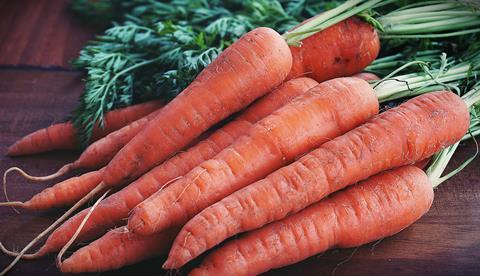 The British Carrot Growers Association is gearing up for its annual Demonstration Day showcasing existing and emerging carrot varieties.
Held at Fairygreen Farm in Kinrossie, Perth on 6 October, the event will be hosted by Tompsett Growers. It will demonstrate varieties from Seminis, BASF, Hazera, HM Clause, Elsoms/Bejo and Agriseeds.
Martin Strickson from Elsoms said: "Elsoms are delighted to demonstrate their extensive range of varieties bred by Bejo Zaden. Their market leading range include the most comprehensive, reliable, versatile and diverse carrot varieties available to producers in the UK."
Delegates can see the ongoing trials and quiz those running the trials. There will also be a variety taste test, with a winner named at the end of the day.
Several agronomy plots from Bayer and Microbial are also sited at the field and will be available for delegates to see.
Already registered to attend are: Agrii, Bayer CropScience, Edwards Farm Machinery, Elsoms Seeds, FareShare, Grimme UK, Gromax Industries, Hazera Seeds UK & Clause UK, Jones Engineering Manufacturing, Newtec UK, OnePay, RS Hall Engineering, ScanStone, Standen Engineering, Tickhill Engineering, Tong Engineering, Toucan Farm Machinery, and Wyma UK.
Entry for delegates is free of charge and refreshments will be available throughout the day. There is also the opportunity to claim both BASIS and NRoSO points.
Register here or contact admin@britishgrowers.org for more information.