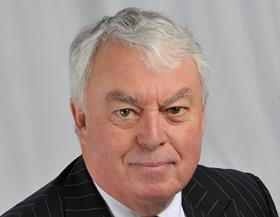 Leading soft fruit cooperative Berry Gardens has appointed Robin Walker to replace Alastair Brooks as its new chairman.
Walker, who has worked for the likes of Heinz, Carlsberg and HP, both in the UK and internationally, has been Berry Garden's vice chairman for the last six years.
In recent years, he has also worked with several charities and sat on the board of both James Hutton Ltd and The Animal and Plant Health Authority as a non-executive director.
"Robin has been a tremendous help during my tenure and is my natural successor," said Brooks. "He is ideally positioned to offer continuity as we bed in many of our recent changes. That, and his considerable business experience, will be a major benefit to the group."
Walker added:"In the current climate, it will be a challenging 12 months ahead and our main focus is to support our growers to ensure they have sustainable businesses in the long term and continue to grow the best berries and stone fruit for our customers to enjoy.
"We have a strong and focussed management team, led by Nick Allen, and are ideally positioned to develop the market with our strong co-operative roots and exclusive varieties that we grow for the UK consumer."
Berry Gardens, which specialises in berries and cherries, is a grower-owned co-operative providing sales and marketing services to its members. It is the largest horticultural co-operative in the UK, with producers spread from the south east of England to Aberdeenshire.