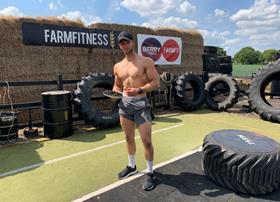 Soft fruit cooperative Berry Gardens is set to launch its biggest ever consumer advertising campaign next week (25 May).

The campaign, which will run through the summer, is launching in line with the start of the British berry-picking season which gets underway this month.
Spanning targeted digital advertising, partnerships with experiential groups, chefs and influencers, social and PR, the campaign will seek to encourage consumers to seek out Berry Gardens' premium varieties including Victoria sweet blackberries, Zara and Katrina strawberries and Maravilla raspberries, and will focus on a combination of health and taste messaging.
The campaign hangs around the idea of 'putting the best of the outside, inside' and that people want simple, natural, healthy goodness, like berries, for them and their families.
'We are really excited to announce the partnership with Tom Kemp and Farm-Fit which forms the start of our summer Berry People campaign, supporting our fabulous Driscoll's varieties and helping to support and develop the sales of our growers' crop,' said Rob Harrison, Berry Garden's commercial director. "The initial activity is focused on our Victoria sweet blackberries but forms part of a summer-long campaign aimed at introducing and raising the profile of our delicious berry varieties to a whole new group of consumers.
"At what is a very difficult time for the country, it is more important than ever that we support our growers in getting the message out to the wider British public about the wonderful, home-grown, soft fruit they produce and all of the wonderful health benefits they offer, making sure that more people have the opportunity to able to seek these brilliant varieties out,' he continued.
"The campaign is focused on digital activity that will support and compliment the customer offer and engagement through the season,' Harrison added. 'Alongside this we have partnered with Foodies Festival and will see regular consumer engagement during the season through our network of ambassadors and influencers to optimise the reach of our activity.''