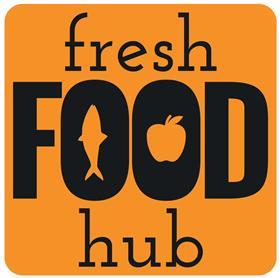 Foodservice giant Bidfresh has launched a new platform aimed at making it easier for chefs and caterers to order the best fresh produce from specialist UK suppliers.
Fresh Food Hub offers fruit and veg, meat, fish and dairy from established regional suppliers. It is described as a one-stop service that can be accessed via a free app on computer, tablet or mobile phone.
The platform brings together trusted suppliers already used by more than 15,000 chefs in restaurants, hotels, pubs, contract caterers and professional kitchens across the UK hospitality sector. They include fresh produce specialist Oliver Kay, as well as Direct Seafoods, Kingfisher Brixham, Kingfisher Midlands, Daily Fish Supplies, Neve Fleetwood, Southbank Fresh Fish, Henson, Campbell Brothers, Taylor Foods and Rustic Cheese.
Chefs can access the hub atwww.freshfoodhub.co.ukor by searching for 'freshfoodhub' on the Apple or Google Play stores.
Bidfresh said the benefits of the system include having an 'anywhere, anytime' ordering system tailored to chefs and caterers; full pricing, nutritional and allergy information; immediate proof of order; reasy re-order and invoice history; and access to special offers.
Stephen Oswald, chief executive of Bidfresh, said: "The specialist knowledge and customer relationships of our individual businesses are what we were built on and are vital to our business. With the addition of the online ordering system, time is freed up for our account managers to better service the needs of our customers, while day-to-day order entry can be easily processed at the press of a button by using the freshfoodhub app.
"Most customers can benefit from this convenient and easy-to-use online facility. For example, many chefs are unable to order during office hours – having to wait until after service to place orders – so the app offers a quick way to repeat order or manage stock whilst in the kitchen, rather than relying on voicemails which can often be unclear or missing detail.
"Fresh Food Hub offers chefs a new, convenient way to access and order our full product range, without affecting their established relationships with the specialists in our individual businesses."