Swift has experience in corporate and charity sectors having worked with Trussell Trust, Workers Education Association and Landscape Institute before joining the market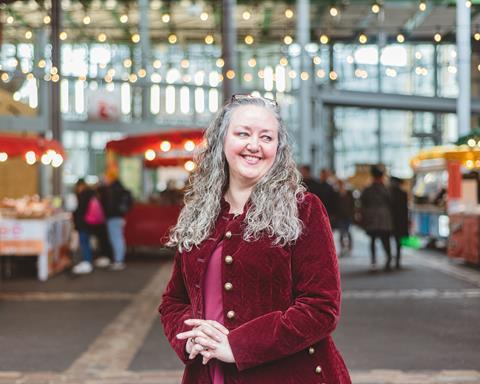 Borough Market has announced the permanent appointment of Jane Swift as CEO, following her spell as interim CEO that began in September 2021.
Swift has a background in the corporate world and the charity sector and worked with organisations such as the Trussell Trust, Workers Education Association, and the Landscape Institute before joining Borough Market.
Borough Market stressed that she is "incredibly passionate" about furthering opportunities for women in business and tackling food poverty – she is a trustee of the Harold Hill Foodbank in Romford, Essex.
Swift brings knowledge and experience in operations, financial management and the voluntary sector to her role. A spokesperson for the market said that since her arrival as interim CEO, she has demonstrated "impressive leadership, strong commercial acumen, and a great commitment to Borough Market and the local community".
Owned by a charitable trust, Borough Market is run by a board of volunteer trustees who oversee its governance and are involved in projects to support the local community in and around the market.
Swift said: "Borough Market is a community that makes me so proud. It brings together amazing food from around the world by traders who are the very essence of creativity, diversity and commitment to what we do.
"This iconic London destination is run by a fantastic team who are so committed to making the market the very best it can be. Working together with our traders, our dedicated staff and purposeful trustee board, I am looking forward to continuing to play my part in the market's continued success."
Adrian Bunnis, chair of trustees at Borough Market, added: "We were delighted when Jane applied for the role and even more delighted that she secured this important position against some tough external competition. Jane's wealth of talent and experience will help us continue to make Borough Market the best food market in the world."