Meals & More gets increase in funding and launches The Big Day Out initiative
Wholesaler Brakes' charity Meals & More has reported the most challenging summer since it was launched in 2015 as families navigate huge increases in the cost of food and basic goods.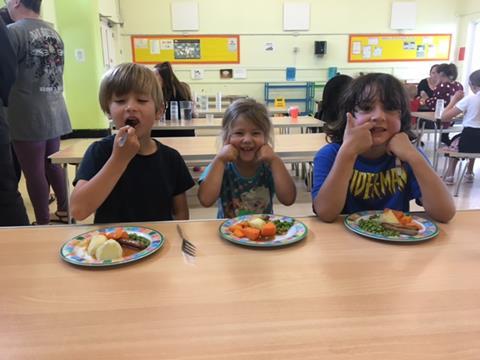 Brakes has committed extra funds to the charity, which has reacted to reports that families are having to cancel plans for summer holidays as they struggle to pay for the basics, with the launch of a new campaign called 'The Big Day Out'.
The Big Day Out is a pilot programme aimed at giving children at least one special memory over the summer with Big Days Out being enjoyed at events as diverse as Go Ape, a day at the seaside or Yorkshire Sculpture Park.
As well as The Big Day Out, Meals & More is helping to provide more than 200,000 meals to vulnerable families this summer.
Kate Woodhouse, chair of trustees for Meals & More, explained: "While the pandemic was challenging, we've reached an entirely new level with families really suffering with the unexpected rise in household costs and food. We had hoped that the increased government support would help address the issue of holiday hunger, but unfortunately, we are seeing more and more children and their families being dragged into poverty.
"We've added six new delivery partners this year as we seek to increase our work, but we can only continue to grow with the support of companies like Brakes, Unilever, Innis & Gunn, Kellogg's and Quorn Professionals."
Brakes recently committed a further £500,000 to the charity. Margaret Gooch, Sysco GB's HR director, explained: "It's heartbreaking to see so much need in the country and we are delighted to be helping Meals & More as it provides support to address some of the issues that are impacting young people and families today. Sysco's mission is 'Connecting the World to share food and care for one another' and Meals & More is a fundamental part of that."