Annual event in Birmingham selects 18 winners from UK ag sector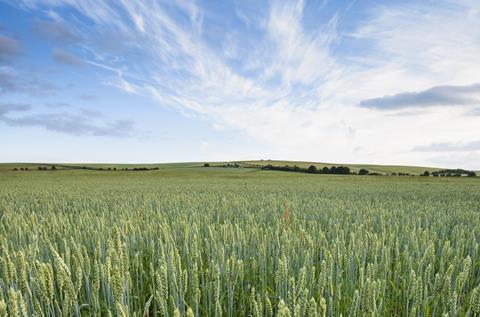 Britain's farming industry came together in their hundreds last Thursday (20 October) to celebrate the achievements of individuals at the British Farming Awards.
Sponsored by Morrisons and organised by Farmers Guardian, the event in Birmingham was attended by more than 800 farmers and industry professionals from across the UK.
Back for its eleventh year, the event celebrated pioneering farmers across all sectors who were leading in areas of technology, science, food production and sustainability.
Alongside farming's core sectors there was also recognition for students, family farms, new entrants, nature-friendly businesses and diversifications, which are now so crucial to many businesses.
Kicking off the evening was the Outstanding Contribution to British Agriculture, which was awarded to the Tenant Farming Association chief executive George Dunn.
Dunn has worked his way up the ranks to become a much admired and respected leader who represents farmers and growers who do not own the land they operate in England and Wales since it was founded in 1981.
In his role he has lobbied and tirelessly campaigned on the major issues affecting farmers and has been instrumental in advising the government on how schemes can better support the tenanted sector as farming moves forward in the future.
Dunn is a member of numerous organisations including the Royal Countryside Fund Farm Advisory Group, Farming Community Network, serving as chairman of the charity and the National Trust's Rural Enterprise Panel.
The winner of this year's Farmers Guardian's Farming Hero: Flying the Flag for British Agriculture is the Nicholson family from Cannon Hall Farm. The formidable team welcome more than 1million visitors across its multifunctional site comprising a working farm, adventure playgrounds, farm shop and three restaurants.
Sophie Throup, technical and sustainability director, Manufacturing, Morrisons, said: "As long term supporters of British farming, we want to thank farmers across the country for the work they continue to do in these challenging times. We recognise the effort, care, innovation and skills which British farmers put into making and providing food we are all proud of."
For more information about the winners, finalists and awards evening, visit www.britishfarmingawards.co.uk