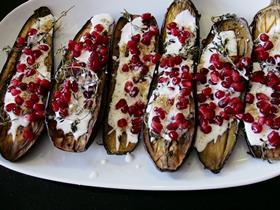 Chefs and foodservice suppliers should see "proteins as partners" and harness the growing trend of veg-centric menus in the eating-out sector, a leading US chef consultant has said.
While consumers seek to reduce meat intake, successful restaurants are not becoming vegetarian-only, but instead are placing vegetables at the heart of menus and using meat as an accompaniment and added flavour.
Gerry Ludwig, corporate consulting chef at US-based Gordon Food Service, was speaking at the Foodservice Forum held today (7 June) at the London Produce Show in central London.
The central takeaway message was that eating out has entered a new era where "fresh produce is no longer the support act".
Using examples from across a wide range of US restaurants and brands, Ludwig said there are opportunities for all those in the produce industry to tap into trends for new products, root-to-stem cooking, and a willingness of consumers to try new vegetable dishes.
"I can say with 100 per cent certainty that fresh produce is no longer the support act. You guys are in the cool school now. US dining consumers have discovered the joy of vegetables," he said.
But, he warned, to increase consumption of fruit and vegetables, food suppliers and caterers should lose the "meatless mindset". "Proteins are your partners," he said. "It's not meatless, it's veg-centric. Animal proteins are not centre stage, they're singing in the chorus."
'Many restuarants in the US now have nicely curated veg offerings, moving away from the dishes. They are putting vegetables at the top or the middle of menus, so they are no longer side dishes.'