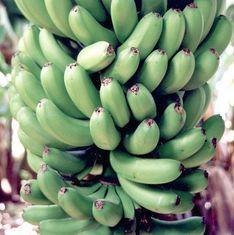 Chiquita Brands International Inc has reached a deal with Panamanian farmers that will ensure banana supply until 2008, it has been reported.
The agriculture ministry said the main banana producing co-operative in Panama, Coosemupar, had agreed to sell Chiquita a 19.2kg box for $6.50 - a one dollar increase on the current contract, Reuters revealed.
Chiquita sold Puerto Armuelles Fruit Co to Coosemupar in 2003.
The co-operative had suspended deliveries to the company during negotiations and in November gave away about 20,000 bananas in Panama City in protest against the price Chiquita was offering.
Panama produced 440,000 tonnes of bananas in 2006, according to United Nations figures.
The bananas that Chiquita buys from Panama account for around five per cent of its total in Latin America.