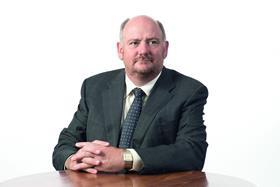 Tributes have been paid to group chief executive of catering giant Compass UK Richard Cousins who died in a tragic seaplane accident in Australia on New Year's Eve.
Cousins, 58, was flying to Sydney in a seaplane when it crashed into a river and sank. He died alongside his fiancée and magazine editor Emma Bowden, her 11-year-old daughter Heather, and his sons, Edward, 23, and William, 25, who was head of press at campaign group Open Britain.
Respected for his "great humanity and no-nonsense style", Cousins had been chief executive since 2006 and had been due to retire in September.
Compass Group chairman Paul Walsh said: "It is with deep sadness that we can confirm that our group chief executive, Richard Cousins and four members of his close family have died in a plane accident in Australia on 31 December 2017.
"We are deeply shocked and saddened by this terrible news. The thoughts of everyone at Compass are with Richard's family and friends, and we extend our deepest sympathies to them.
"It has been a great privilege to know Richard personally and to work with him for the last few years. Richard was known and respected for his great humanity and a no-nonsense style that transformed Compass into one of Britain's leading companies."