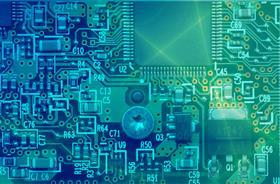 The Country Land and Business Association (CLA) has written to minister for digital infrastructure Matt Warman, calling for clarity on whether rural communities will receive gigabit-capable broadband by 2025.
A £5bn investment into rural broadband by 2025 had been pledged by the Prime Minister during his 2019 election campaign. But following the Chancellor's Spending Review last week, it was announced that the planned investment had dropped to just £1.2bn which would be available over the next four years, reaching only 85 per cent of homes and businesses.
Farmers have long complained of poor signal on farms, and the issue becomes ever-more pertinent as businesses seek to take advantage of new, interconnected technology.
The CLA has asked Warman if rural communities and businesses will have to wait until after 2025 for a gigabit-capable connection or if the remaining £3.8bn will be included in the next spending round (2022/25). It said this would 'allow uncommercial areas to benefit from the outside-in approach and make progress in bridging the productivity gap that exists between rural and urban areas'.
CLA president Mark Bridgeman said: "Nothing holds back the rural economy quite like poor digital access. The rural economy is already 16 per cent less productive than the national average. If you were to close that gap the economy would grow by up to £43bn in England alone.
"Government has committed time and again to improving digital access for those living in the countryside and they need to deliver their promise. Levelling up through connectivity will give people in the countryside the opportunity they need to fulfil their potential – and this includes the instalment of first-class digital connectivity."
A fully-connected countryside is one of the five key asks in the CLA's Rural Powerhouse Campaign, which was launched to unleash the potential of the rural economy.