December grocery sales on course to beat £12-billion mark for first time, says Kantar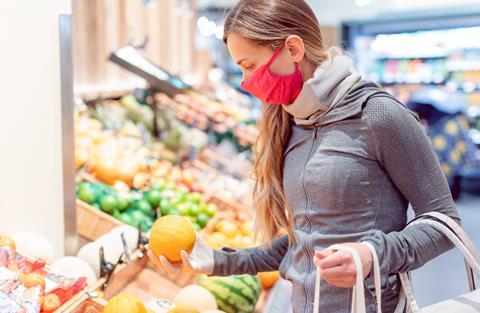 The rate of grocery price inflation has fallen for the first time in nearly two years, reveal the latest figures from Kantar, with four-week inflation now standing at 14.6% – a dip of 0.1 percentage points. Meanwhile, take-home grocery sales have increased by 5.9% year-on-year in the 12 weeks to 27 November 2022, the fastest level of growth since March 2021.
The combination of inflation and festive spending means that December is on course to be the biggest ever for take-home grocery sales, according to Fraser McKevitt, head of retail and consumer insight at Kantar.
"December looks set to be a record-breaking month with sales going above the £12 billion mark for the first time. We're expecting Friday 23 December to be the busiest day for pre-Christmas shopping."
Consumers are leaving their seasonal purchases later this year as they try to manage budgets in the run up to Christmas Day. Meanwhile own-label sales are up, he says.
"We're seeing yet more evidence of the coping strategies shoppers are adopting to mitigate rising costs, and in particular own label sales are growing at pace, now up 11.7% year on year," says McKevitt. "The cheapest value own label lines have soared by 46.3%, but people still want to find room for treats at this time of year and this is driving growth at the other end of the spectrum too. Premium own label sales are up by 6.1% to £461 million in November."
The number of times people visited the supermarkets hit a new high this period, McKevitt adds: "Households went grocery shopping more than 48 times in the 12 weeks to 27 November, that's the highest frequency we've recorded since April 2020. This is largely about the gradual return to pre-Covid behaviours – something we've been following for many months."
The strong growth of the discounters continued over the latest 12 weeks with both Aldi and Lidl opening new stores across Britain. Lidl's year-on-year sales increased by 22.0%, pushing its market share to a record 7.4%. An additional 1.5 million households shopped with Aldi compared with 2021 as it grew sales by 24.4% to claim 9.3% of the market.
Asda's sales grew ahead of the sector, up by 6.1%, keeping its share steady at 14.0%. Tesco's market share is at 27.2% as its sales rose by 3.9%. The second largest retailer, Sainsbury's, pushed up sales by 4.3% this period.
Convenience retailer Co-op increased sales by 3.5% and achieved 6.0% market share. Waitrose's market share is at 4.5% while Iceland's sales grew by 6.1%, as its share remained at 2.3%. Ocado's market share is slightly down at 1.7%, with sales declines concentrated in its traditional south east and London heartland. However, the online specialist continues to expand its reach in northern England.