Government pledges support to combat lack of consistency in carbon calculation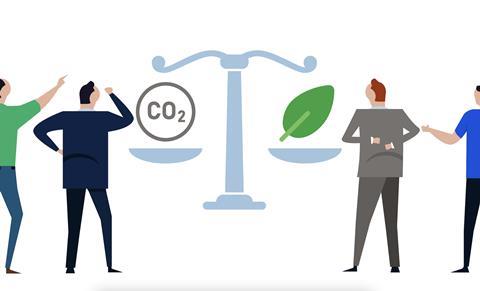 Defra has committed to developing a new harmonised approach for measuring on-farm emissions.
The announcement, from the government's Net Zero Growth Plan and Nature Markets Framework, follows on from a call for evidence on the role of robust monitoring, reporting and verification of greenhouse gas emissions on farms.
While there are already numerous tools on the market for farmers to assess their emissions, Defra noted that inconsistency in the results has led to low confidence from industry and low uptake.
By developing a harmonised methodology and setting out by 2024 how farmers will be supported to measure their emissions, the government hopes it can help the agricultural sector reduce emissions across the supply chain – including from livestock, nutrient management, and farm equipment.
Farming minister Mark Spencer said: "As well as producing food for our tables, farmers and land managers can play a key role in helping the UK achieve net zero.
"We've been listening to the farming sector, and the measures announced today will not only help them to calculate their carbon footprint, but also open up new financial opportunities, such as combining private commercial opportunities with our new farming schemes support.
"There is also a huge opportunity for farmers to access private sector funding for delivering positive outcomes for nature, which is why the government is also accelerating the growth of these nature markets through the Nature Markets Framework."
The framework will support nature markets to grow in a way that makes them fair, effective and accessible to farmers, Spencer said. Alongside this, the Green Finance Institute will develop an online toolkit to help farmers identify and access private payments for environmental benefits.
The government is also looking at how farmers can be given better advice to access nature markets by supporting farmers to access advice through the Landscape Recovery development phase and is looking at facilitating collaboration through Countryside Stewardship.