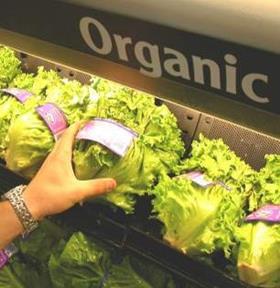 Entries for the UK's only organic food and drink awards are now open, with a chance for 23 winners to have their efforts in the organic sctor recognised.
With demand for organic produce rapidly growing, the Best of Organic Market awards celebrate the latest products on the market, and the innovators shaping the organic sector.
Held by the Soil Association in partnership with delivery box company Abel & Cole, the awards are open to all organic producers and business across a wide range of categories covering product, outlet, sustainability initiatives and people.
Food and drink categories, judged by a blind expert panel on taste and quality, include categories for fresh produce, dairy, bakery, meat, fish and poultry, as well as box schemes, independent retailer and supermarkets.
Last year's winners include Riverford founder Guy Singh-Watson as best organic market innovator and best organic farmer, while Maddocks Farm Organics won best fresh produce category.
New categories for 2019 include organic specialist diet and best organic snack. This year's ambassador and one of the judges for the competition will be Wahaca founder Thomasina Miers, who recently picked up an OBE for her services to the food industry.
Miers said: "I'm thrilled to be joining Soil Association Certification to celebrate the best that the organic market has to offer and I'm looking forward to seeing the people and businesses that are creating change within the food industry.
"Sustainability is at the heart of everything we do at Wahaca, and the organic movement's commitment to creating a food system that produces high quality and sustainable food and drink fits neatly with our ambitions for the future of food."
Prizes are not just awarded for products found in the shops – organic businesses often do things differently and the Best of Organic Innovation award will recognise pioneering production processes, product innovation and social change makers.
A further award will celebrate the organic businesses leading the way in developing new and environmentally sustainable packaging solutions.
Clare McDermott, business development director for Soil Association Certification, said: "The organic market is booming, with more people than ever looking for, talking about and choosing organic.Small steps can make a big difference in promoting a better world, and by choosing organic shoppers are playing their part insupporting a more sustainable food system, working with nature to protect the soil, encourage wildlife, avoid antibiotics and reduce pesticide use.
"Organic farmers and producers have always been innovators and pioneers, and hundreds of products have been launched in the last year alone. The BOOM awards get bigger and bigger each year and are our chance to make some noise about organic, celebrating the amazing food and drink that organic offers."
Entries for the BOOM awards close on 28 February, with judging taking place between 30 April and 3 May, ahead of an awards night on 26 June.
A full list of categories, sub-categories and how to enter will be available on the Soil Association website from January 2019:https://www.soilassociation.org/boomawards/