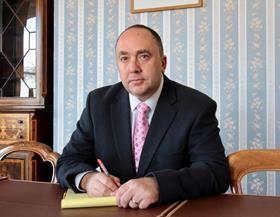 Catering supplier Eureka Produce has ceased trading just a year after receiving a £500,000 injection to expand the business.
The Northamptonshire-based wholesaler, which supplies fresh produce and catering supplies to hotels, restaurants and caterers, appears to have closed its doors almost nine years after the company was launched in October 2009.
The company, which is yet to make a formal announcement about its closure, recorded a voicemail message on 8 March saying: "As from today, Eureka Produce will no longer be trading".
The news comes a year after the supplier announced a £500,000 loan from Aldermore Bank to allow the company to grow facilities, market share and add to its existing staff base of 40.
In the seven years prior to the partnership, the company had seen its sales grow by £3.2 million.
Speaking last year, Eureka Produce managing director Robert Hudson said: "Eureka has gone from strength to strength since launch, however we took the decision to move finance providers as our existing lender could not offer the financial support we needed to maintain our trajectory.
"Aldermore has demonstrated great agility and flexibility, as well as a sound understanding of our business and sector."
When contacted by FPJ, the bank refused to confirm whether the company had gone into administration.
Meanwhile, Northamptonshire recruitment firm Avocado Recruitment said it was "shocked" by the wholesaler's sudden closure, having recruited "three of four" full-time workers for the company in the past year.
"We were looking to supply them with a lot more staff given their plans to expand the business, so I'm a bit shocked that they've gone to all that trouble to get a £500,000 bank loan and now all of a sudden they've ceased trading," said Avocado Recruitment's managing director Roger Verner.
"There are probably quite a few people that have just started and are very disappointed."
One recently appointed employee, Sean Shild, was at the company for less than a week before the company closed, Verner said. "We got the news yesterday when the young lad, who we recruited for the company, called and said he was turned away."