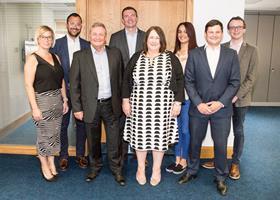 Former Branston and Mars director George Christoudias has joined recruitment specialist Eden Search & Select as associate director.
Christoudias spent three years as sales and marketing director at potato supplier Branston, before leaving last year to join Mars as category leadership director in the pet nutrition sector. He is also a former commercial and NPD controller at Bakkavor.
At Eden, Christoudias will be tasked with 'solving executive search and strategic business challenges' for a diverse range of food and drink companies, according to the firm.
'Executive search is an area I've been thinking about getting into for many years. I'm passionate about working in the food and drink industry and have seen, first hand, the enormous impact that building the right team can have on a business,' Christoudias said.
His appointment comes at a time of expansion for Eden, which has also appointed Dominique Herbert and Fawn Lockard as operations coordinators to provide support across the executive search process.
Eden founder David Macaulay said: "At Eden we pride ourselves on being much more than just an executive search consultancy. Our clients see us as a strategic partner that can offer them sound advice, whether they are looking for a new director or implementing a major change programme. Strengthening our operations team with the appointment of Dominique and Fawn, and adding an industry heavyweight like George to the team, will take our capabilities to the next level and further our in-depth understanding of the specialist markets in which our clients operate."