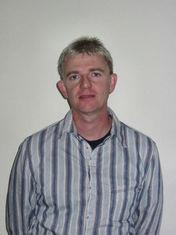 Leading integrated pest management specialist Exosect has appointed a new field trials manager to oversee the company's growing international programme.
Garry Pease joins Exosect from at Ecotox Limited, an independent contract research company specialising in the effects of substances in the environment.
As senior scientists at Ecotox, Pease was responsible for managing field studies teams, planning and conducting large scale field trials in the UK and Europe and ensuring work was carried out to standard operating procedures (SOP) and good laboratory practice standards (GLP).
Excosect says with eight years' experience in environmental sciences, Pease will bring strong management and analytical skills.
Pease said: "I am looking forward to using my industry experience and knowledge to fully support Exosect's trials programme. This is a great opportunity for me to work for a company dedicated to reducing chemical levels in our environment by developing unique environmentally friendly pest control products and it is great to know that the trial work that I will be part of goes a long way to achieving this end result.
Exosect managing director Martin Brown said: "Exosect's trials programme has increased dramatically over the last few months, with the introduction of trial areas in Asia, Africa and Europe it was essential that we recruited another skilled person to manage this growing programme. We are delighted to offer Garry the position of field trials manager and fully believe that with his help the programme will increase further and provide us with the valuable information that we need to sell our products commercially."