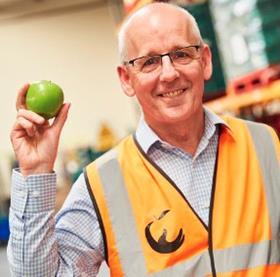 FareShare chief executive Lindsay Boswell has joined the board of trustees at the IGD.
Boswell has been chief executive at the food redistribution charity for 10 years, having previously been in the same role at the Institute of Fundraising. Prior to that he held roles at charities across Asia, South America and Africa.
IGD's trustees are highly experienced food and consumer goods industry professionals, who bring together a blend of skills to help ensure the charity meets its targets and objectives.
Boswell said: "This is a time of incredible challenge and change for the food and consumer goods industry. Having an authoritative voice like IGD's to set the agenda for our industry has never been more important than it is today, and I am looking forward to helping the organisation's charitable programmes grow and flourish."
Jill Ross, chairman of IGD's board of trustees and chief executive at McCurrach,added: "I'd like to welcome Lindsay to IGD's Board of Trustees and am looking forward to working closely with him. His wealth of experience and knowledge of the charitable sector will prove invaluable as we steer IGD's path for the future."
IGD chief executive Susan Barratt said: "I'm delighted Lindsay has become an IGD trustee. He is already a very active supporter of our charitable programmes, and I have no doubt he will bring a very fresh and valuable perspective to our work."