Retailer is holding prices on a number of popular lines
M&S Food has extended its price lock on over 100 popular lines, including a range of fresh produce, until the summer.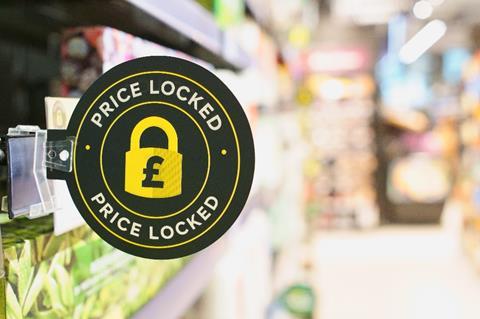 The retailer wrote to customers this week to announce the extension and "reinforce its commitment to provide great value food at a great everyday price, that never compromises on quality."
The refreshed price locked list includes fresh produce such as British white mushrooms (300g for £1), Select Farms easy peeler satsumas (750g for £2) and Granny Smith apples (four for £2), among other products.
Alex Freudmann, managing director at M&S Food, said: "Listening to customers right now, value remains firmly top of the list. That's why our priority is delivering our trusted value promise – offering the best possible quality at the best possible price. By extending our price lock until summer, we're giving customers certainty on the products they love to shop.
"At the heart of our trusted value promise remains our Remarksable value range. Customers shopping our Remarksable products can be confident each is price benchmarked against key competitors but still sourced to the highest standards. We'll never compromise on that.
M&S' latest Family Matters Index also revealed that 61 per cent of families have cut back on eating out since the start of the year, with 58 per cent also scaling back on takeaways.
The retailer is continuing to focus on its 'Dine In' offer, and noted it has sold almost half a million of its new Steak Night Dine In deal, which launched in November.
Its Pizza Night Dine In is also currently available across stores. The £12 deal serves four and includes a choice of two stonebaked pizzas and two sides from a lineup of 15 choices including mushroom arancini and sweet and crunchy salad.