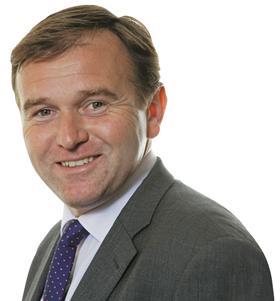 The UK Agriculture Secretary George Eustice has indicated that the government is preparing to extend a seasonal worker scheme to tackle labour shortages across food production, the BBC reports.
According to the broadcaster, he said he was looking at 'changing the focus' of the Seasonal Agricultural Workers Scheme (SAWS). Currently it can mainly be used by seasonal workers who are picking and packing fruit and vegetables.
'We hope to be able to say something on this shortly,' Eustice added.
Speaking at the Balmoral Show in Northern Ireland yesterday (23 September), he said there was 'an acute labour shortage at the moment right across the UK economy'.
He said food manufacturers he met on Wednesday told him they were struggling to recruit the staff they need for the Christmas peak.

On Wednesday Northern Ireland's Agriculture Minister Edwin Poots said he had been lobbying the government to relax immigration rules.He specifically wants to be able to allow Filipino meat plant workers into the UK.

The BBC said, Eustice appeared to rule out Mr Poots' request saying: 'We have no plans to have an unskilled visa scheme across the economy for countries like the Philippines.'
He also said the government would be trying to encourage EU workers with settled status to return to the UK.