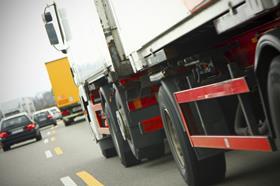 The Road Haulage Association has called its recent meeting with Michael Gove to discuss post-Brexit border procedures a "washout".
The logistics body said there is "still no clarity" from the cabinet office minister on how border checks will be implemented in 2021 when the transition period is over.
By contrast, a Cabinet Office spokesperson said the roundtable meeting was 'constructive'.
Before the coronavirus pandemic, full border checks – customs controls as well as safety and security certificates – were expected to be needed for trade in both directions across the Channel.
However, previous warnings that traders would face multiple border checks on almost all goods have been replaced by promises that a "pragmatic and flexible approach" will temporarily be taken at the start of next year. This is to prevent double disruption from Brexit and Covid-19.Full border controls on goods entering the UK will not apply until July, the government announced back in June.
Chief executive of the RHA Richard Burnett said: "As we understood it the intention was for a small meeting with the key players to discuss just how government intends to implement the many processes and procedures needed to ensure that border crossings are as seamless and as pain-free as possible. That was not the case. The meeting comprised a wide range of stakeholders, all of whom have their own concerns and agendas.
"With only 75 working days of the transition period left we shall continue to work relentlessly on behalf of our members and the rest of the haulage logistics industry for whom the success of these negotiations have become a matter of make or break.
"Government officials are political experts; we are experts in road freight, logistics and keeping the supply chain moving.
"I was hopeful that today's meeting would result in a mutually effective cooperation. Sadly, this hasn't happened and there is still no clarity regarding the questions that we have raised.Although I don't think we're quite back at square one, we're certainly not much further ahead."