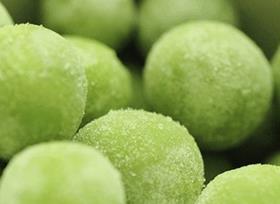 Frozen vegetable processor Greenyard Frozen has announced it will install new biomass energy units to provide clean electricity, heating and cooling for its two UK sites.
Thirty-two new biomass units, manufactured by German firm Entrade, will replace old gas boilers and electric heating units at GreenyardFrozen's operations in Kings Lynn, Norfolk and Boston, Lincolnshire.
The project, financed by Los Angeles-based company Arensis, is expected to reduce carbon dioxide emissions by approximately 10,000 tons a year.
Greenyard Frozen's UK director Nigel Terry said: "Together with quality and efficiency, sustainability does not only form the backbone of Greenyard, it also provides the foundation for the growth of our company. For this reason, the company relies on electricity from renewable sources for the energy-intensive processing of vegetables into frozen foods – wherever this is feasible."
The 32 modular plants will be fuelled by wooden pellets, converted from discarded vegetable boxes, using Entrade's high-temperature cogeneration carbon-conversion process.
Four of the units will be situated in two stacked 40-foot-containers and will work in accordance with the combined cooling, heat and power (CCHP) principle.
In this process, solid biomass, such as wood waste pressed into pellet form, is thermally converted at high temperatures. The gas generated is used as fuel in a gas engine that powers a generator, which produces minimal particle emissions and ash as a byproduct.
For cooling, generated heat is converted directly by silica gel adsorption chillers that transfer excess heat into cold water provided to the vegetable blanching process. Therefore chilled water is ensured onsite, replacing the old energy-intensive compression refrigeration machines.
UK-based renewables project developer Mistral Renewable Energy will install the units in the coming weeks, while Los Angeles-based company Arensis has financed the project and will handle ongoing operations. 


With annual sales revenues of almost €4.25 billion, the Belgian Greenyard Group is considered one of the world's market leaders in fresh and prepared fruits and vegetables.
The company's production of frozen food is handled by the Greenyard Frozen division, formerly Pinguin, which operates the Boston and Kings Lynn production sites.