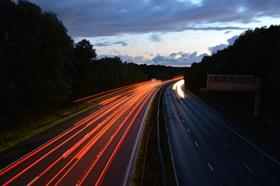 Hauliers are reporting a significant impact on their business post-Brexit as they seek to adapt to the new conditions.
That's according to a study by UK haulage loads platform Haulage Exchange, which found a range of impacts including jobs created, redundancies, and six per cent stating they're no longer working with EU-based companies.
Haulage Exchange asked employees from 32 UK-based haulage firms for their insights on how Brexit has affected, and will affect, their business, as well as what they need in order to adapt to the changes.
In terms of positive impacts, some 15 per cent have seen an increase in demand, with nine per cent increasing employee numbers.
However 21 per cent of haulage companies stated that they have lost business as an impact of Brexit. This has affected employees, with 15 per cent of companies having to make redundancies.
Some six per cent of firms surveyed said they are no longer working with EU-based companies, while 40 per cent said nothing has changed.
Increased waiting times
A resounded 94 per cent of respondents stated that they are negatively impacted by the Brexit changes to some degree. Three quarters (75 per cent) of firms stated that increased waiting time at the border would impact their business the most. Two thirds (66 per cent) pointed to increased time spent in admin in preparation to cross the border, while half (50 per cent) of companies pointed to higher tariffs imposed on goods.
Sam Wilkinson, chief revenue officer at Transport Exchange Group, said: 'According to our survey, delays at ports and paperwork are front of mind for carriers. To ensure they can be prepared and avoid delays we are working with industry experts to provide educational content that will be signposted directly from within our platform.'