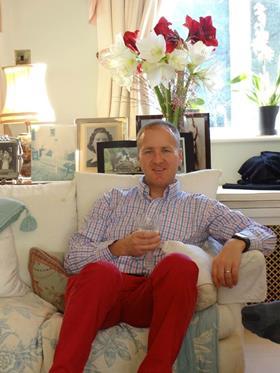 Herbfresh employee and longstanding fresh produce industry figure Dan Wiggins has passed away after fighting a long battle with a brain tumour.
Tributes from industry colleagues and friends are now being offered after Wiggins, who was 39, passed away on Saturday 5 September.
After graduating from Harper Adams Agricultural College, Wiggins initially worked at salad giant G's, followed by a senior position at the now defunct World Flowers. In more recent years he worked alongside his wife Lucy (nee Emmett) at fresh cut herb company Herbfresh, based in the Thames Valley.
Jonathan Tremayne, IPL produce managing director and Wiggins' former boss at G's, said: 'Dan will be affectionately remembered by all those who worked with him for his warm and engaging nature, his perseverance and professionalism. Dan lived his life to the full and made it a great place for those around him.
'Dan's personable nature allowed him to develop some outstanding relationships with G's customers and growers, and he played an important role in delivering growth for the company. Unsurprisingly Dan's skills were not just recognised by us and our customer but also other companies. Dan left G's in 2005 to become commercial director at World Flowers. A well-deserved elevation to senior management.'
Wiggins joined G's in 1997, following a year he spent as a 'sandwich' student from Harper Adams. During his secondment, Tremayne said he immediately impressed with his enthusiasm to learn, to engage with colleagues at all levels and with his 'infectious can-do attitude'. 'These were easy characteristics to identify, less easy to deliver consistently but those that stood as Dan's modus operandi for his career, if not his life,' Tremayne added.
John Emmett, Wiggins' father-in-law and colleague at Herbfresh said: 'Dan was a wonderful son-in-law, one of life's good guys. A great loss to the industry too soon.'
A memorial service will be held at St Michael's Church, in Bray, Berkshire, on Tuesday 15 September at 2pm. Any donations are to be sent to the Brain Tumour Research Campaign, for which Wiggins was a keen fundraiser and trustee.