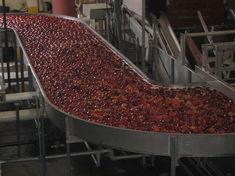 Himachal Pradesh Horticultural Produce Marketing and Processing Corporation (HPMC) will today (8 August) open a packing and grading facility with attached controlled atmosphere storage near the region's capital of Shimla.
The computerised apple packing and grading lines, which cost around US$290,000, are from Dutch company Greefa and will be able handle some 400,000 apple boxes per season.
"This machine has facilities for size, colour, weight, grading and waxing as per international standards. It has the storage capacity of about 35,000 apple boxes. Along with it is a refrigerated van facility," said HPMC managing director Madan Chauhan.
The facility will enable the industry to standardise its operations and improve access to international markets, he added.
The Indian government established HPMC in 1974 as a State Public Undertaking to help in the marketing and processing of fresh fruit.