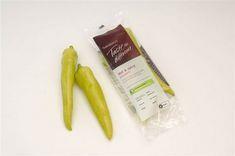 Agrexco is launching a spicy pepper variety into the UK market.
Inferno, grown by Sulat, is a mildly spiced, light green pepper with a long shelf life, produced in Israel's Arava desert region.
Agrexco product manager Itzhak Shai said the export season will start at the end of October and will last until the end of May 2009.
The UK, Austria and Scandinavia will be the main export markets for the new variety.
Shai said: "We expect an enthusiastic welcome for Inferno from our customers and those whose palates crave spiciness."