PGRO announces packed programme for free open days this summer
The Processors and Growers Research Organisation (PGRO) has announced two June open days for farmers, agronomists and other industry stakeholders.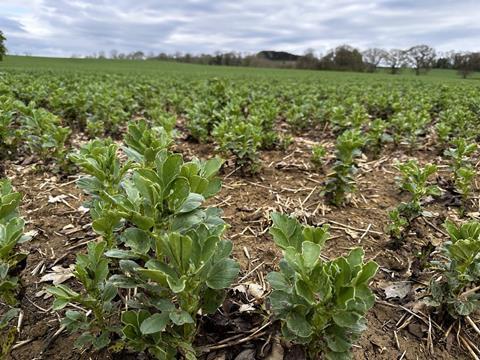 Vining pea growers have been invited to Nocton in Lincolnshire on 19 June, while those interested in the latest research into winter and spring beans, or combining peas, can attend the PGRO trials site 20 miles west, in Stubton, on 27 June.
"The open days are a chance to explore the trials work carried out by PGRO with the goal of providing growers with more information about producing better pulse crops," said chief executive Roger Vickers.
"We carry out a huge number of trials every year to gain a better understanding of pests and diseases, evaluate varieties, and explore new production techniques, and these open days are an excellent opportunity to spend time with our technical team in the field, looking at their work in crops."
The Nocton vining pea open day will showcase variety trials which are being grown for evaluation on the PGRO Descriptive List. There will also be an opportunity to examine the effects of downy mildew on the varieties.
Pea and bean growers attending the Stubton trials site a week later have even more to see. As well as the Descriptive List and National List trials, PGRO will be showcasing its work looking at the challenges around growing, protecting and harvesting intercrops of winter beans and winter wheat, beans and oats, and vining peas and oats.
There will also be the opportunity to see trials involving lentils. Since 2020, PGRO has been growing lentils to establish the viability of production in the UK and identify varieties of interest.
Other trials of interest include mechanical harrowing in combining peas as a tool to reduce herbicide use, and the use of biostimulants when establishing the crop.
Experts in pulse diseases and crop pests will also be showcasing their work.
"It's an exciting time for pulse growers across the UK," Vickers said. "There is a greater recognition of the benefits pulses bring to the soil, environment and rotation, but that opportunity should be maximised with applied research helping growers grow better beans and peas."
Attendance at the two events is free and no pre-booking is required.