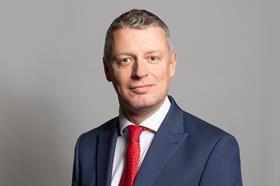 The Labour Party has launched its Rural England Policy Review as part of its ambition to become 'the party of the great British countryside".
Led by shadow EFRA secretary Luke Pollard, the party said its bid to become 'the natural home for rural voters once more' comes as it carried out new research indicating rural England stands to lose more than £255 million this year alone as a result of government cuts to the Basic Payments Scheme for farmers.
It argued that the government's 'rushed withdrawal' of the BPS for farmers could see many family farms pushed to the brink of closure.
Analysis from the party, based on figures from the Rural Payments Agency, examines the scale of impact on rural economies, which it claimed could risk as many as 9,500 agricultural jobs. It has called for an urgent review of this policy.
Labour's review is described as a year-long listening exercise seeking to explore what rural communities want and need from their elected representatives. Over the year, the party will also be running a programme of roundtables and village hall meetings in rural areas across England to directly feed in views and ideas.
Pollard said: "The Tories have taken rural England for granted over the past decade, cutting access to vital public services and allowing local businesses to go bust. Against this backdrop it can't be right to recklessly take £255 million out of the rural economy this year alone. The government needs to get a grip on this, review it, and provide the security that our rural communities desperately need as they recover and rebuild.
"Labour believes that the great British countryside has so much potential – but this research confirms that the Tories are holding it back. Our Rural England Policy Review will ensure that our next manifesto provides as much hope and opportunity to rural communities as it does to those living in towns and cities."