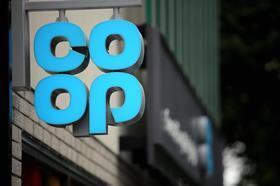 Sales through convenience stores have soared as consumers seek out local and handy places to do their shopping during the Covid-19 crisis.
New figures from Nielsen show sales at convenience stores rose by 17 per cent in the four weeks to 13 June. Demand for convenience shopping outpaced overall total till sales in the grocery market (14 per cent) during the same period, with 25 per cent of shoppers surveyed claiming to shop more at their closest local store than they did pre-Covid.
Within the small-store format, sales at independent shops and symbol retailers also grew by an average of 33 per cent in the four-week period as shoppers turn to their most local shops to meet their needs.
Nielsen figures show that overall sales at bricks and mortar grocery retailers grew by six per cent, whereas online sales grew 115 per cent compared to the same period last year, maintaining the online share of sales at 13 per cent in the latest four weeks. The average spend per shopping visit across all formats was £20.32, a decrease of £1.30 compared to the previous four weeks.
Over the last 12 weeks, Iceland (+23 per cent) continues to outperform all other major UK grocery retailers, following a growth in momentum from its new Food Warehouse stores in retail parks, as well as the surge in consumer demand for frozen foods, which grew by 32 per cent across the industry in the last four weeks.
Sales at the Co-op (+16 per cent) also grew faster than the big-four major UK supermarkets, as shoppers continue to find it convenient to do a larger shop at a local convenience store.
Mike Watkins, Nielsen's UK head of retailer and business insight, said: 'After three months of lockdown, UK shoppers have clearly adapted to their new shopping routines and in the last four weeks have shopped in the same way as they did in April and May - fewer visits but bigger trolleys and bigger basket spend.
'Whilst the dramatic shift to online has been significant, we expect this share of sales to be maintained over the next few months. However, what is just as important is how shoppers have now embraced 'ultra local' stores during this time.
"Looking ahead, as households slowly 'de stock' and as pubs and restaurants are expected to progressively (but slowly) re-open, we still anticipate that the average level for total till grocery sales will grow between +5 and +10 per cent over the next couple of months, and staycations could help to give a further boost to grocery sales."