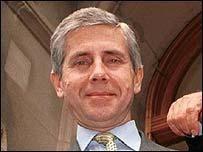 Marks & Spencer has reassured fresh produce exporters from Kenya that it will not cut imports.
M&S chief executive Stuart Rose has insisted recent moves to alert customers to the environmental impact of airfreighted produce should not be a cause for concern for Kenyan producers.
The claim was made in an email to Business Daily.
Rose said that he was aware of the controversies surrounding the food miles debate, but urged Kenyan exporters not to fear the worst. "As part of our wider commitment, we are looking at ways of reducing our use of airfreight," he said. "However, I want to emphasise that we aim to do this by using alternative modes of transport, like shipping."
The retailer has been importing produce from Kenya for three decades. M&S sources vegetables includining peas, beans, broccoli and baby salad leaves, as well as tea and coffee, from Kenya.
"Kenya is and will remain an important trading partner for Marks & Spencer," said Rose.
A study from University of Cranfield showed that flowers from Kenya use less than one-fifth of the energy used to produce flowers in Holland because of favourable production conditions.
M&S is working with the Carbon Trust - a UK-government-funded company that helps businesses cut down on carbon emissions - to identify exactly where the emissions occur.