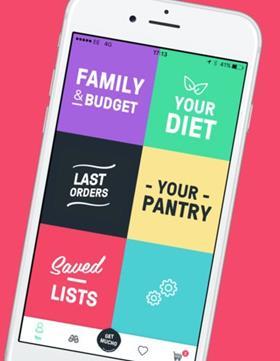 A smart grocery shopping app, Mucho, has been selected as one of five new startups by retailer John Lewis for its accelerator programme.
JLAB is the UK's largest retail accelerator programme, run by L Marks and the John Lewis Partnership. Now in its fourth year, it aims to broaden access and opportunities for retail and foodservice tech start-ups.
This year's group of finalists has been lauded for its strong representation of female-led startups, comprising three of the five companies who beat over 300 other aplications in a competitive process.
The programme consists of 12 weeks working in the head offices of Waitrose and John Lewis, and a chance to receive up to £100,000 funding in exchange for equity at the end of the programme.
Mucho provides users with daily personalised recipes and allows them to order ingredients when they are needed. Other selected startups include a delivery addressing system and a social hub that connects chefs and supper club hosts with paying guests.
Stuart Marks, chairman of L Marks, said: "The companies enrolled in this year's JLAB bring together some of the most exciting emerging technology across the fast-moving retail and grocery sectors, and I'm sure they'll benefit hugely from the industry-leading insight that only John Lewis and Waitrose can provide."