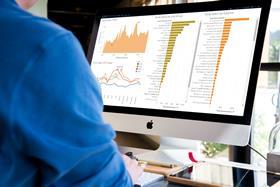 Muddy Boots has strengthened its UK ­­Food Commercial team with the appointment of Jamie Jarczewski as senior business development manager.
The supply chain software company said the addition of Jarczewski "will be instrumental in growing the company's presence within the food manufacturing and retail industry".
Jarczewski has 17 years of experience working on major retail, foodservice and hospitality accounts, with expertise in supply chains, analytics and benchmarking from his previous roles at SAI Global, Authenticate and Catering Price Index.
The appointment followsthe acquisition of Muddy Boots by Canada-basedcommunications and IT companyTelus in April 2020.
The deal will allow Muddy Boots to grow in key markets such as North America and Asia Pacific, and to accelerate the development of its digital supply chain solutions.
"I am delighted to be joining the team at this exciting time," Jarczewski said. "With the unrivalled heritage of Muddy Boots and the recent acquisition by Telus, I can see us expanding our offer, broadening our reach and building on our position as a market leading solutions provider."
Jack Evans, head of commercial at Muddy Boots, said: "Jamie brings a wealth of experience to the team. He has a robust understanding of the industry and the challenges facing the industry.
"Jamie's specialised experience within the food supply chain makes him a natural fit with our product offering and we're delighted to have him on board."