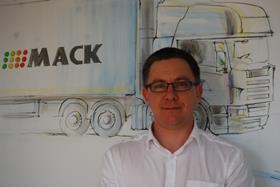 Fresca Group business Mack has hired a new operations director.
Mat Thewlis joins Mack after an 18-year career at soft drinks giant Britvic.
He started out on the Britvic management development programme and rose through the ranks with a variety of positions.
He stayed with the company through a period of expansion and acquisition, moving to Dublin in 2009. There he became operations director, developing a reputation for best practice and innovation.
Nigel Trood, managing director at Mack, said: 'Mat is a really key member of the Mack team. I'm looking forward to seeing him use his talent and experience to help us achieve our strategic vision for continuing excellence in all aspects of our operations.'