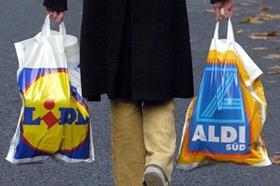 Ireland's new Competition and Consumer Protection Commission has warned the nation's Department of Agriculture against asking supermarkets not to engage in Christmas vegetable price wars.
The minister for agriculture, food and the marine, Simon Coveney, was questioned on the issue in the Dáil recently, and said Tom Hayes, the junior minister in his department, had been told by supermarkets they would not run promotional campaigns this Christmas.
Last year, the Irish Times reports, Lidl, Aldi and Dunnes Stores were selling some produce items, including carrots, onions, potatoes and sprouts, for as little as 5 cent a kilo.
The retailers claimed they were covering the cost of the promotion, but the Irish Farmers' Association (IFA) said farmers were being forced to take the hit and staged multiple protests over Christmas week.
The National Consumer Agency merged with the Competition Authority this year to form the Competition and Consumer Protection Commission.
According to the Irish Times, in a letter to the Department of Agriculture, Dr John Evans, head of competition enforcement, said he was aware of a response by Coveney to a parliamentary question from Fianna Fáil's Eamon O'Cúiv.
Coveney said Hayes "had been assured by the individual supermarkets that they would not run a promotional campaign for fruit and vegetables in the lead to Christmas 2014.'
The commission has also written to a number of supermarkets on the issue and, while the Department of Agriculture does not fall under its remit, Dr Evans said "any agreement or concerted practice whereby undertakings such as retailers coordinate their prices is one of the most serious forms of competition law infringements, which the commission has a statutory duty to investigate".